Infrared Thermal Imagery Services
Infrared Electrical Imaging Inspections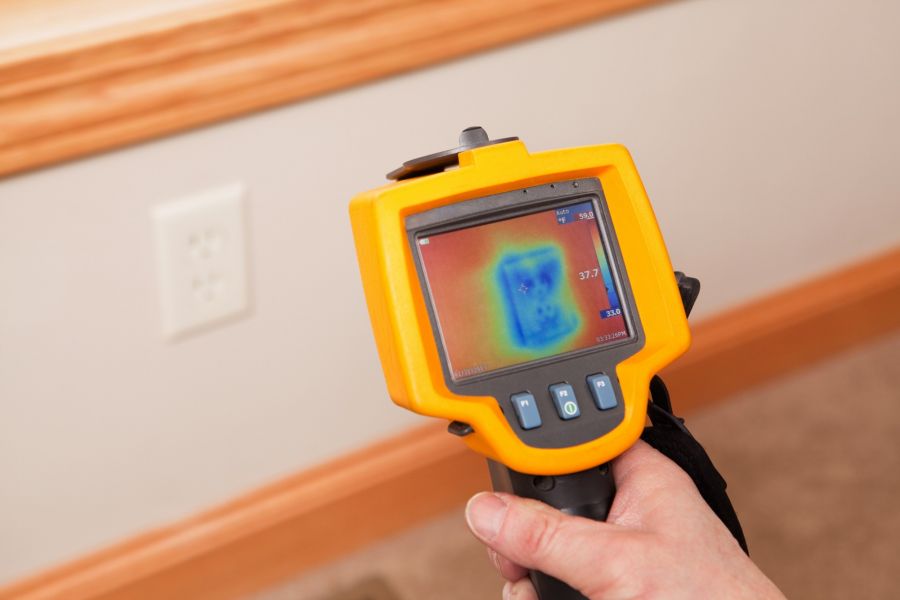 The use of thermal or infrared imaging by electricians is fairly new and extremely helpful in identifying electrical problems. Meehan Electrical Services has provided electrical contracting services for more than 63 years and specializes in the use of thermography as a diagnostic tool.
---
Call for a FREE Quote
---
Purpose of Infrared Inspections
Using thermal imagery is an excellent way to detect electrical problems. Increased heat and resistance around an electrical connection are indications of electrical failure. Most electrical components get hot before they fail. Thermography finds areas of increased heat so that they can be corrected before problems can occur.
Benefits of Having Meehan Electrical Services Provide Thermal Imagery
The main reasons to call (706) 717-4947 for a thermal inspection of your electrical system are safety and prevention of property loss. The best tool available in Meehan Electrical Services's arsenal to diagnose excess heat is the infrared inspection because it can find electrical problems at the earliest signs, preventing further problems and preventing a fire hazard.
Other benefits of calling Meehan Electrical Services for Infrared Inspection Include:
Increase usable life of the equipment
Reduce commercial downtime
Decrease safety risks
Prevent catastrophic electrical failures
No service interruption during the inspection
Lower electrical repair costs because problems are found early
What Types of Electrical Problems Can Infrared Inspection Detect?
Any components or circuits that are failing and giving off excessive heat can be detected by an infrared inspection conducted by Meehan Electrical Services. Some examples of issues frequently caught with infrared imagery include:
circuit overloads
Open circuits
Harmonics
Defective equipment
Loose connections
Unbalanced loads
Deteriorating wires
When safety matters, call Meehan Electrical Services to conduct an infrared thermography inspection of your electrical system. Our qualified electricians are available when most convenient for you to schedule the inspection and help you regain peace of mind.
---
Call for Fast FREE Quote
---