Electrical Design in Social Circle, GA 30025
Looking for Electrical Design in Social Circle, Georgia?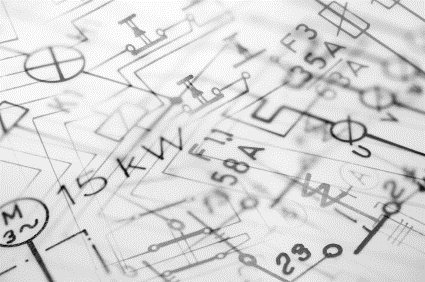 Your electrical design in Social Circle, Georgia requires the attention of an experienced professional. Meehan Electrical Services has been working with Social Circle residential and commercial clients for years, handling Social Circle electrical design projects of every size.
The expert staff at Meehan Electrical Services receive the latest training in design practices and electrical components, allowing them to serve Social Circle clients well. Working in your neighborhood since 1960, Meehan Electrical Services staff have the knowledge and experience your project requires, and a long list of satisfied Social Circle customers to prove it.
Whether you need lighting systems designed or are planning to install network wiring, terminations or a subpanel, Meehan Electrical Services offers unbeatable customer service. Expect Social Circle, Georgia electrical design that is detailed and accurate, adhering to the most recent applicable building codes. If you're not happy with the design, Meehan Electrical Services continues to work on it until you are completely satisfied.
Social Circle clients know that budget is always an issue, and continue to rely on Meehan Electrical Services to provide detailed, professional electrical design at an affordable price. Meehan Electrical Services knows the competition and strives to offer superior value to every customer, making Meehan Electrical Services one of the most sought after electrical design firms in Social Circle and surrounding towns. Trust Meehan Electrical Services for price and performance.
If you need electrical design in Social Circle Georgia, Meehan Electrical Services will deliver. With qualified, fully trained staff dedicated to customer satisfaction and available at competitive prices, Meehan Electrical Services continues to lead the Social Circle market. Call (706) 717-4947 today to arrange for a free consultation on your Social Circle electrical design project.
WHAT CUSTOMERS ARE SAYING:
5★★★★★ - "This afternoon I called Meehan Electrical Services to get an estimate for a service call to my home. Jeff Meehan answered the phone and I described the problem, two electrical outlets that had suddenly stopped working. Jeff listened to me carefully, asked several questions, and then he was able to troubleshoot my problem over the phone. I don't know anything about electrical matters and I was nervous about even approaching the breaker box, but Jeff was patient and he took the time to explain everything to me as he went. I followed his suggestions, and the outlets are working fine now. I will definitely use Meehan Electrical Services for any electrical matters in the future. I am pleased and so grateful to God for the blessing I received today through Jeff Meehan."
Christine Packwood in Winterville, GA
2018-10-16
---
5★★★★★ - "Called Meehan when we had breaker problems and Jeff walked me through the steps to solve WITHOUT having to make a service call! Great folks and most helpful and would highly recommend."
JB in Athens, GA
2018-06-01
---
5★★★★★ - "Jeff was more interested in helping me over the phone than earning a trip charge for one of his technicians...unbelievably selfless. Thank you! You've earned a future customer."
James in Watkinsville, GA
---
5 ★★★★★ - "We had an electrical outage in our home and after calling 5 electricians, Jeff called us back promptly and advised us that it sounded like an issue with our service coming in from Georgia Power and advised that we contact them first. We did and that was indeed the problem and the problem was solved at no cost to us. We are grateful for Jeff's prompt response and accurate advice."
Mike & Susan Gravely in Watkinsville, GA
---
5★★★★★ - "I can't thank Meehan Electrical enough for their help. I made the call & got approx. time they would come & they came exactly at that time for the service call. Fixed original issues and went on to handle several others. They proved to me that no job is too small. My husband & I will definitely do business with them in the future! Thanks guys so much!"
Judy Talton
2013-04-11
---
5★★★★★ - "My favorite thing about your company is that you do what you say you will do, and you do it well. Phone calls get answered. Problems get fixed. Work is done on time. I always know my home is safe when Lamar is there."
Mark in Athens, GA
2013-04-03
---
Call for FREE Electrical Design Quote
---
Electrical Design available in the following Social Circle, GA zip codes: