Security Lighting Installation & Repair
Homes and businesses in the region benefit from security lighting. Meehan Electrical Services has been helping customers create higher levels of security since 1960 by installing top-quality security lighting systems. We provide cost-effective services completed in a timely manner, so call today for a quote.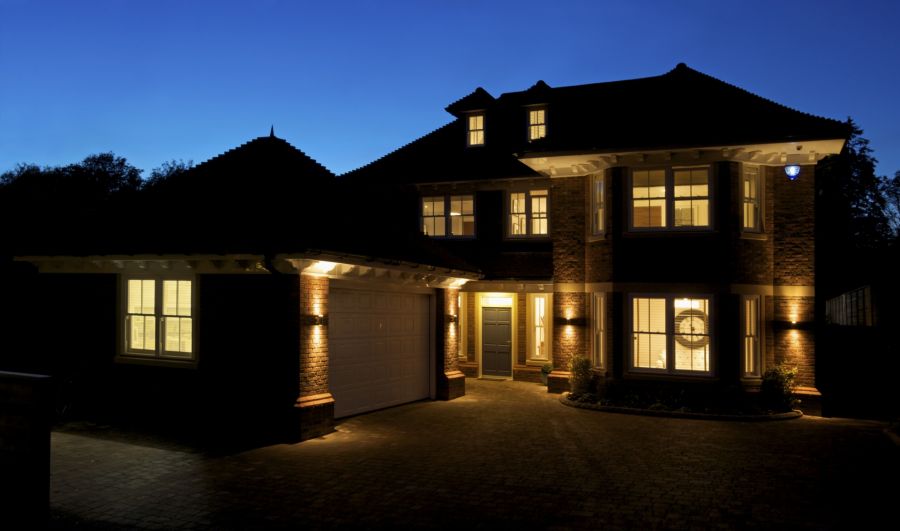 ---
Call for a Quote!
---
Three Reasons to Call Meehan Electrical Services For Your Security Lighting Project
Peace of Mind - Security lighting provides an essential level of protection for residential and commercial buildings alike. Meehan Electrical Services has been installing security and motion lights since 1960, helping homeowners and businesses protect property and provide a safe atmosphere inside and out. The experienced staff ensures the lighting offers adequate coverage and is installed according to local building codes. Working with professionals for your security lighting needs delivers optimum benefits and improved peace of mind.
Top Quality Brands - The lighting industry offers a broad range of products in varying levels of quality. Meehan Electrical Services works with the leading brands and manufacturers, offering their clients excellent security lighting products. For initial installation or lighting repairs and maintenance, Meehan Electrical Services partners with the best in the business to provide local homeowners and business owners with top notch service and materials.
Competitive Prices - Upgrading or maintaining the security lighting on your property can become costly. Meehan Electrical Services offers quality products at competitive prices, whether you need a single fixture or an entire system. The trained staff at Meehan Electrical Services also services all brands of security lighting and works with alarm systems in both residential and commercial settings. Ensure your home or commercial building is well lit at any time of the day with the help of Meehan Electrical Services.
Meehan Electrical Services's Security Lighting Designs
Meehan Electrical Services can install quality security lighting in a variety of designs, including:
Motion Lights
Pole Lighting
Parking Lots
Landscape Lighting and Pathway Lights
Flood Lights
Emergency Lights
Exit Lighting
Fluorescent Lights
Security and safety are essential to every property. For peace of mind and quality security lighting products at competitive prices, call Meehan Electrical Services at (706) 717-4947 today and arrange for a free quote.
---
Call for Fast FREE Quote
---