Lighting Design in Bishop, Georgia
Looking for Lighting Design in Bishop, Georgia?
Planning is a vital part of lighting design in Bishop, and hiring an outstanding contractor is essential. Meehan Electrical Services has been working in the area for years, completing residential and commercial Bishop lighting projects since 1960. Our professional service and industry experience make us the Bishop leader in lighting design.
---
Call for a FREE Quote
---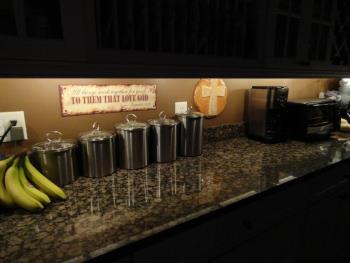 Ask our staff for a list of Bishop area lighting design references. Customers are impressed by the knowledge Meehan Electrical Services staff provide, covering every detail of lighting design projects, no matter how big or small. From residential lighting schemes to large-scale commercial or industrial projects, our experienced Bishop staff has the training and industry knowledge to draft the optimum design, keeping efficiency, appearance and your budget in mind.
After years of working in the Bishop market, Meehan Electrical Services has developed close relationships with leading suppliers and lighting manufacturers. Customers can take advantage of the connections Meehan Electrical Services has built, ensuring a lighting design in Bishop, GA that includes innovative and dependable products from the top brands in the business.
Bishop clients can also depend on Meehan Electrical Services for full satisfaction. Our professionals will continue to work on your Bishop lighting design project until it completely meets your needs. Create the perfect mood, realize maximum energy efficiency or provide top-notch security with lighting designs by Meehan Electrical Services that are customized to your Bishop home or building.
Plan your lighting well by hiring Meehan Electrical Services to complete the lighting design in Bishop, GA. With knowledgeable staff, the highest quality materials and a solid reputation for spectacular service. Meehan Electrical Services provides everything your project needs. Call (706) 717-4947 today to speak to a professional and get more information about Meehan Electrical Services's services.
---
Call for FREE Lighting Design Quote
---
WHAT CUSTOMERS ARE SAYING:
5★★★★★ - "Jeff Meehan was wonderful. He was quick to answer my call and saved me hundreds, possibly thousands of dollars. I came home at 5 o'clock and my house was going crazy with less than a third of my house was working. He told me to call Ga Power and tell them I had lost a leg of power. He was right, they came and the leg was fixed free of charge. Very professional."

Robin McCarthyk in Buckhead, GA

2022-05-09

5★★★★★ - "I had partial electrical power in my house. I called Meehan Electrical. I talked with Mr. Meehan and explained my problem. He took the time to suggested things that I could try to troubleshoot the problem. He indicated that the problem could also be something my electric company should take a look at first and he explained why. It turned out to be something my electric company could repair at no cost to me. That was very nice of him to suggest that to me. I thank God for Mr Meehan and for the excellent advice he gave. He's my go to electrician from now on."

Msladymonica, Electrician in Athens, GA

2021-05-20

5★★★★★ - "I had an electrical problem that another electrician looked into and didn't diagnose the problem.After the problem appeared again I called Meehan Electrical. I explained the symptoms and instead of sending out an employee to milk me out of some $$ I was told to call my local electrical supplier..I did and they came out and took care of the problem. Didn't cost me a dime!..Thx Meehan Electric!! You are now the family electric contractor!!"

John M., Electrician in Athens, GA

2021-05-20

5★★★★★ - "I had partial electrical power in my house. I called Meehan Electrical. I talked with Mr. Meehan and explained my problem. He took the time to suggest things that I could try to troubleshoot the problem. He indicated that the problem could also be something my electric company should take a look at first and he explained why. It turned out to be something my electric company could repair at no cost to me. That was very nice of him to suggest that to me. I thank God for Mr. Meehan and for the excellent advice he gave. He's my go-to electrician from now on."

Veronica S.

2021-05-11

5★★★★★ - "I called Meehan Electrical because I had a very unusual electrical problem. I spoke with Mr. Meehan directly and he indicated that the problem I had was probably at my electrical company's end. He took the time over the phone to explain this to me. It turned out it was definitely at my electrical company's end. He went above and beyond giving me good and sound free advice. If I ever need an electrician Meehan Electrical will be the first one I call. He was my Guardian Angel in disguise."

Donna B., Electrician in Athens, GA

2020-11-19

5★★★★★ - "Meehan's were called to our house to check whole house electrical wiring because a fire started at electrical outlet in bedroom, after a storm that took down trees in the area. We found Meehans through the Nextdoor app for our community. John was fantastic service technician, he was professional and wore his mask and gloves and the temperature outside was a sweltering 89-90 degrees his first concern was with the fire area, so he replaced the receptacle and explained the different colors and their meanings of fire damaged wires and checked the wiring in the wall and checked several outlets and ensured us that they're was no damage to the wiring of the house, he even went under the house to check on the blower in our air handler because we have no air. This is a fantastic company that goes the extra mile and I will refer them to anyone that needs any electrical work."

Meashell I., Electric Repair in Athens, GA

2020-11-19

5★★★★★ - "Efficient service over the phone by Jeff Meehan on a Sunday. He walked me through every step to determine the break had tripped due to high voltage by kitchen appliances. We initially placed an emergency call back with the answering service at 1:30 pm EST, a second call at 2:45 pm and by 4:00 pm we were back in service throughout the kitchen by Jeff's phone call. When he called and assessed the situation as best he could over the phone, then offered to walk through on the call of "turning off & on" every circuit within the breaker box he had us back up and running without a costly weekend emergency service call. Then, took time to explain what he thought occurred plus gave expert advice on the next steps to prevent reoccurrence. Tks for the assistance and we'll be contacting you soon Jeff to proceed with the next steps. Again, quality efficient local service..support local! Keep it up Jeff M. and the Meehan's."

Anonymous in Athens, GA

2020-09-18

5★★★★★ - "Got the nicest recommendation from a valued customer! "My favorite thing about your company is that you do what you say you will do, and you do it well. Phone calls get answered. Problems get fixed. Work is done on time. I always know my home is safe when Lamar is there."

Mark, Electrician in Athens, GA

2020-07-08

5★★★★★ - "We use Meehan Electrical Services for both our business and home needs. They do an exceptional job and they leave everything clean"

Linda S., Electrician in Athens, GA

2020-07-07

5★★★★★ - "Took an extra day over other services to get them out but the job was done cheaper than getting others to walk through my door. Can't even express how happy I was with the finished job. We didn't have a part they needed to complete the job and instead of just leaving or charging me large amounts to get it, we asked to add in another job while we ran to get the part. They did the extra so now I have two projects that were done to perfection. The only problem I have is everything they did looks so good that I need to replace more. Will call you every time!!!"

K garvin in Monroe, GA

2019-06-24

5★★★★★ - "This afternoon I called Meehan Electrical Services to get an estimate for a service call to my home. Jeff Meehan answered the phone and I described the problem, two electrical outlets that had suddenly stopped working. Jeff listened to me carefully, asked several questions, and then he was able to troubleshoot my problem over the phone. I don't know anything about electrical matters and I was nervous about even approaching the breaker box, but Jeff was patient and he took the time to explain everything to me as he went. I followed his suggestions, and the outlets are working fine now. I will definitely use Meehan Electrical Services for any electrical matters in the future. I am pleased and so grateful to God for the blessing I received today through Jeff Meehan."

Christine Packwood in Winterville, GA

2018-10-16

5★★★★★ - "Called Meehan when we had breaker problems and Jeff walked me through the steps to solve WITHOUT having to make a service call! Great folks and most helpful and would highly recommend."

JB in Athens, GA

2018-06-01

5★★★★★ - "Jeff was more interested in helping me over the phone than earning a trip charge for one of his technicians...unbelievably selfless. Thank you! You've earned a future customer."

James in Watkinsville, GA

5 ★★★★★ - "We had an electrical outage in our home and after calling 5 electricians, Jeff called us back promptly and advised us that it sounded like an issue with our service coming in from Georgia Power and advised that we contact them first. We did and that was indeed the problem and the problem was solved at no cost to us. We are grateful for Jeff's prompt response and accurate advice."

Mike & Susan Gravely in Watkinsville, GA

5★★★★★ - "I can't thank Meehan Electrical enough for their help. I made the call & got approx. time they would come & they came exactly at that time for the service call. Fixed original issues and went on to handle several others. They proved to me that no job is too small. My husband & I will definitely do business with them in the future! Thanks guys so much!"

Judy Talton

2013-04-11

5★★★★★ - "My favorite thing about your company is that you do what you say you will do, and you do it well. Phone calls get answered. Problems get fixed. Work is done on time. I always know my home is safe when Lamar is there."

Mark in Athens, GA

2013-04-03
---
Call for FREE Lighting Design Quote
---