Emergency Service in Athens, GA
Have an Electrical Emergency in Athens GA?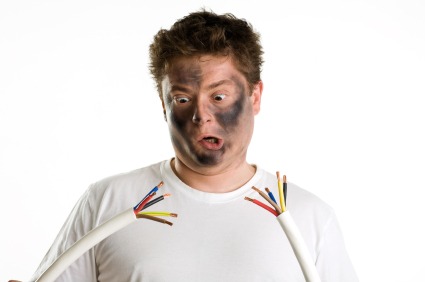 Malfunctions, accidents, and disasters can cause loss of electrical power to part or all of your Athens home or business. When you need immediate electrical service in Athens GA, call Meehan Electrical Services at (706) 717-4947.
Emergency service needs to be prompt, with immediate communication and rapid action. Meehan Electrical Services provides emergency electrical service in Athens, putting projects in priority sequence and responding immediately to all Athens electrical emergencies. Athens businesses can reduce production losses with the help of Meehan Electrical Services, and Athens residents can return their home to its normal level of comfort and safety.
Established in the Athens area back in 1960, Meehan Electrical Services electricians are licensed, fully trained in the latest safety, up to date on Georgia and Athens electrical codes, and ready and willing to provide immediate emergency service on electrical systems in Athens. Trust Meehan Electrical Services electricians to assess and repair electrical faults, fuses and breakers problems, and troubleshoot various other electrical problems.
When it comes to immediate emergency electrical service in Athens, GA, Meehan Electrical Services provides a satisfaction guarantee that is second to none. Other local electricians may be thorough, but only Meehan Electrical Services has both the availability and knowledge required to fix your electrical problems fast, serving Athens customers since 1960. You can expect attentive, polite service for the duration of the Athens emergency electrical repair. Meehan Electrical Services guarantees you'll be happy with the service.
Call Meehan Electrical Services when your Athens electrical system needs emergency service. Our immediate, professional response by Athens electricians is backed by our satisfaction guarantee for complete peace of mind. Call Meehan Electrical Services at (706) 717-4947 now for immediate electrical service.
WHAT CUSTOMERS ARE SAYING:
5★★★★★ - "Called Meehan when we had breaker problems and Jeff walked me through the steps to solve WITHOUT having to make a service call! Great folks and most helpful and would highly recommend."
JB in Athens, GA
2018-06-01
---
5★★★★★ - "My favorite thing about your company is that you do what you say you will do, and you do it well. Phone calls get answered. Problems get fixed. Work is done on time. I always know my home is safe when Lamar is there."
Mark in Athens, GA
2013-04-03
---
5★★★★★ - "This afternoon I called Meehan Electrical Services to get an estimate for a service call to my home. Jeff Meehan answered the phone and I described the problem, two electrical outlets that had suddenly stopped working. Jeff listened to me carefully, asked several questions, and then he was able to troubleshoot my problem over the phone. I don't know anything about electrical matters and I was nervous about even approaching the breaker box, but Jeff was patient and he took the time to explain everything to me as he went. I followed his suggestions, and the outlets are working fine now. I will definitely use Meehan Electrical Services for any electrical matters in the future. I am pleased and so grateful to God for the blessing I received today through Jeff Meehan."
Christine Packwood in Winterville, GA
2018-10-16
---
5★★★★★ - "Jeff was more interested in helping me over the phone than earning a trip charge for one of his technicians...unbelievably selfless. Thank you! You've earned a future customer."
James in Watkinsville, GA
---
5 ★★★★★ - "We had an electrical outage in our home and after calling 5 electricians, Jeff called us back promptly and advised us that it sounded like an issue with our service coming in from Georgia Power and advised that we contact them first. We did and that was indeed the problem and the problem was solved at no cost to us. We are grateful for Jeff's prompt response and accurate advice."
Mike & Susan Gravely in Watkinsville, GA
---
5★★★★★ - "I can't thank Meehan Electrical enough for their help. I made the call & got approx. time they would come & they came exactly at that time for the service call. Fixed original issues and went on to handle several others. They proved to me that no job is too small. My husband & I will definitely do business with them in the future! Thanks guys so much!"
Judy Talton
2013-04-11
---
Call for FREE Emergency Service Quote
---
Emergency Service available in the following Athens, GA zip codes:
30601
30602
30603
30604
30605
30606
30607
30608
30609
30612